For now... I will no longer be taking sponsors. I want to thank everyone that has sponsored/advertized on my blog before. Maybe one day I will have sponsorship available...
I still accept giveaways and reviews. If you're interested in something like that then please get in touch with me. :]
Giveaways:
Giveaways run for one week and are an awesome way to show off your product. Get in contact with me if you're interested in doing a giveaway and we can talk some more.
Products/Reviews:
Another great way to get your product noticed is getting it reviewed or featured in a post, (like an outfit post.) You can see an example of a review here. Please get in contact with me first to make sure Artsy Angel is a good fit for your product. Items won't be returned afterwards.
Grab a button: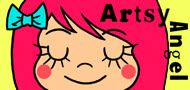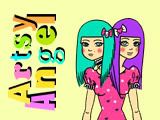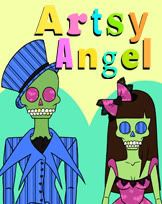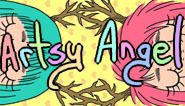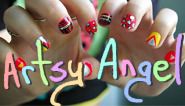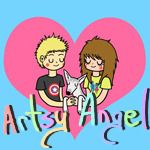 Thanks so much for your interest in sponsoring Artsy Angel.
If you have any questions at all (or just want to chit-chat) please feel free to email me at; angelszafranko[at]hotmail[dot]com.
P.S. Any money I make through ads goes back into advertising on other blogs, which in turn gets more traffic to my blog, which gets more traffic to your blog! I will politely decline any business or blog I feel doesn't fit with my blog or what I personally believe in. I only support and promote things I personally like/love and stand by.
I reserve the right to terminate any sponsorship at my discretion.
Ads run for 30 days and are non-refundable.